MAKE IT AT HOME
 TAKE A BREAK & LEARN SOMETHING NEW & CREATIVE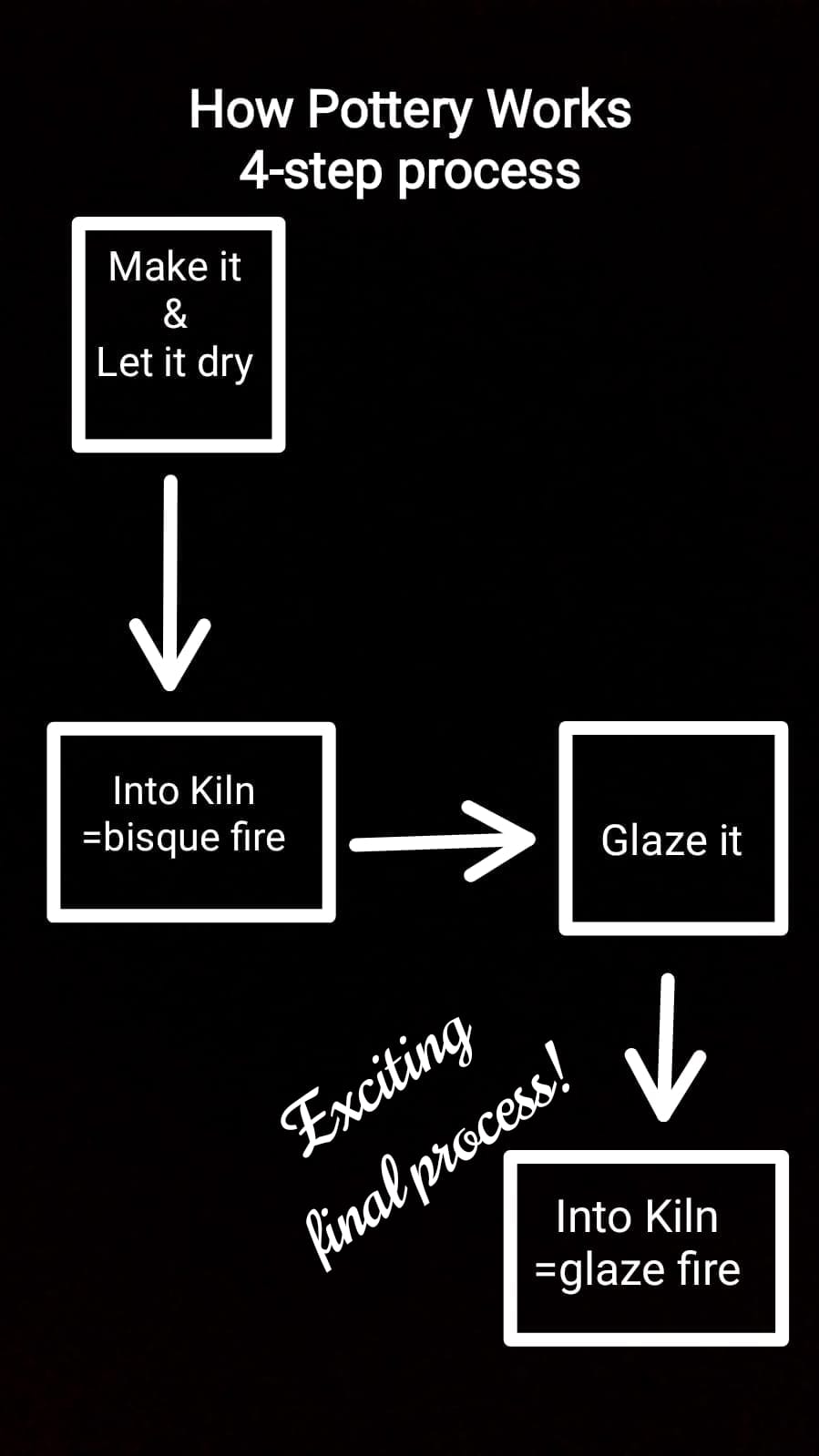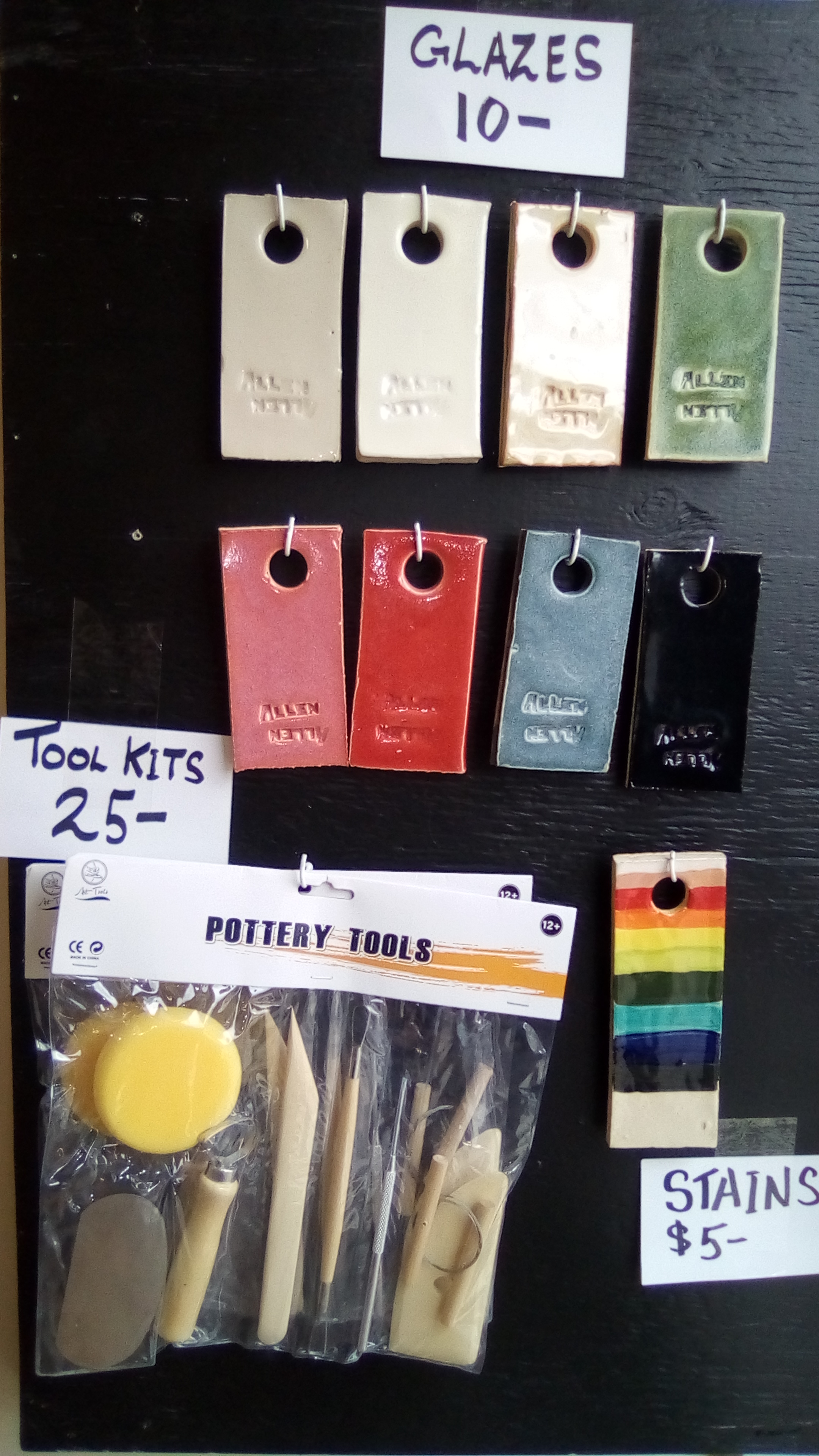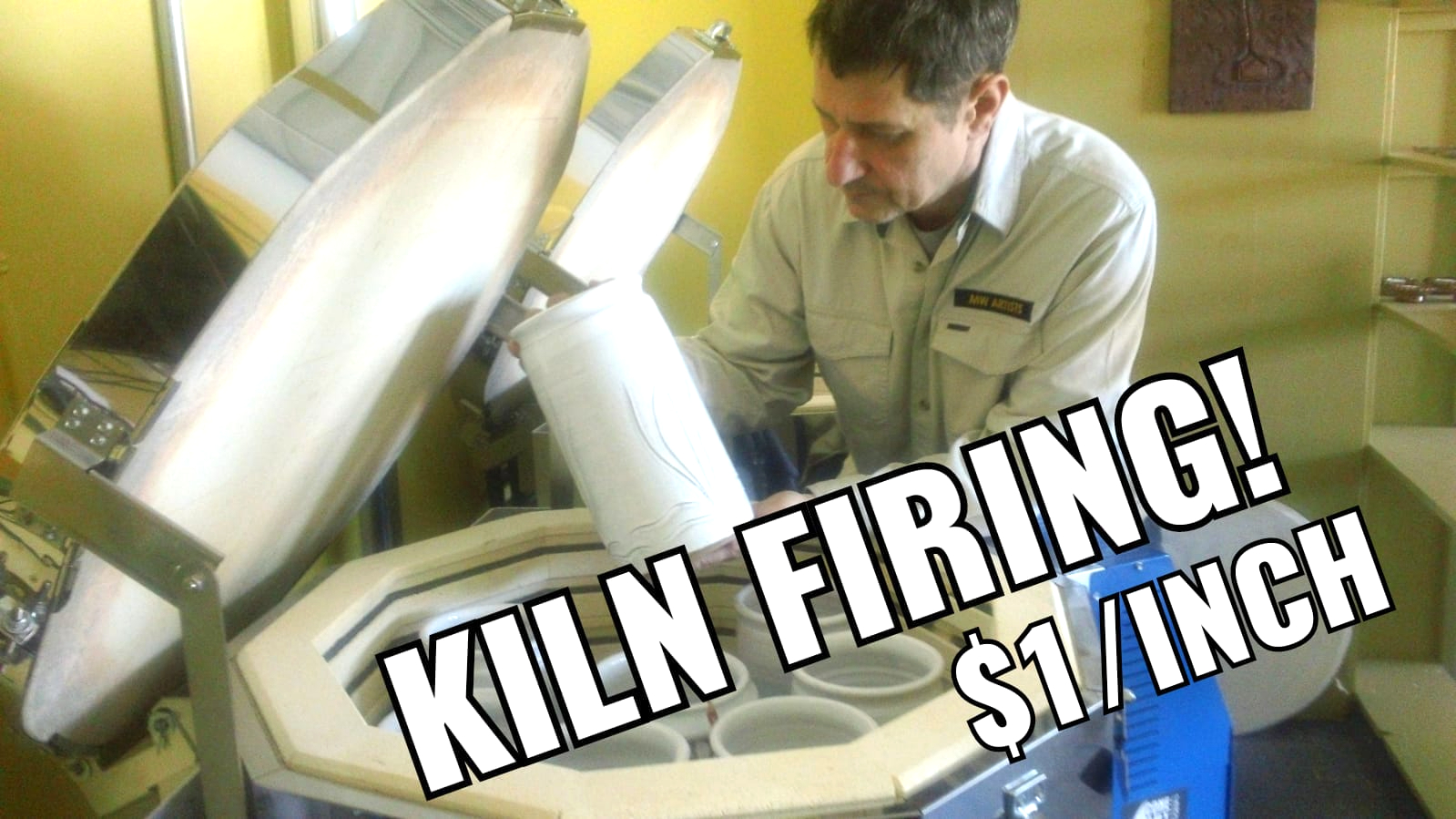 Kiln Firing Services 
Bisque fire cone 04 is $1 per inch.
Glaze fire cone 6 is $1 per inch  (please have the bottoms wiped and 1/4 inch up the side)
We can dip your pottery in one of our studio glazes for $1 per inch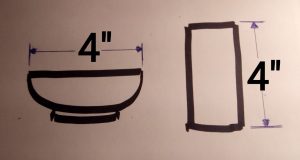 We measure the longest dimension.
Both these pots are 4 inches.