Pottery Classes – All Levels
8 Weeks (3 hours each week)
This 8 week introductory program is for everyone 13 yrs and over, with a desire to learn pottery.
Creating forms by hand building and the potter's wheel will be instructed and demonstrated as well as techniques of glazing and brushwork. 
All who complete the program will receive a Members Card. Members qualify for Open Studio Time and Workshops.
Cost: $280 +HST
Materials and tools included (firings extra*)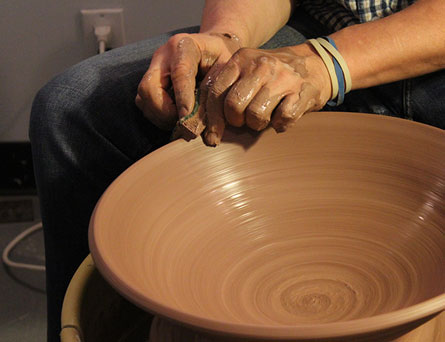 *KILN FIRING COST:
$1 per inch, height + width.
Price includes two firings and glaze materials.