Members will have access to future workshops that will cover various aspects of the art of pottery and sculpture, including:
Wheel for beginners, under 2 pounds of clay.
Wheel for intermediate, improving techniques.
Wheel for advanced, teapots.
Wheel for advanced, altered forms.
Sculpture, abstract forms
Sculpture, animal forms.
Sculpture, the human form.
Sculpture, portrait head.
Handbuilding, slab construction.
Handbuilding, water fountains.
Handbuilding, lamps.
Decoration, engobes and brushwork.
Decoration, carving.
NOTE: Cost depends on the length of Workshop. Materials and tools included (firing extra).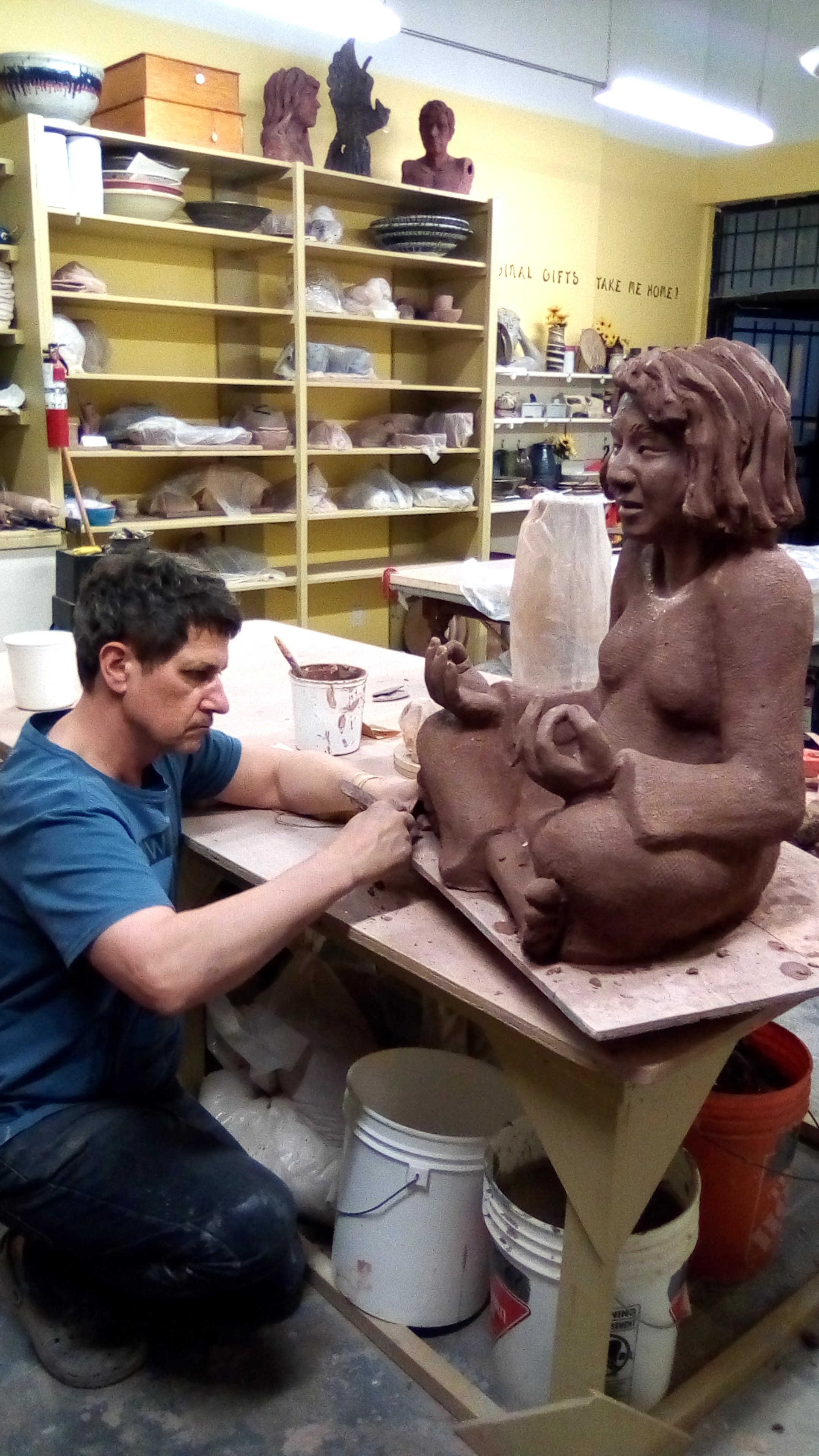 *KILN FIRING COST:
$1 per inch
Price includes two firings and glaze materials.