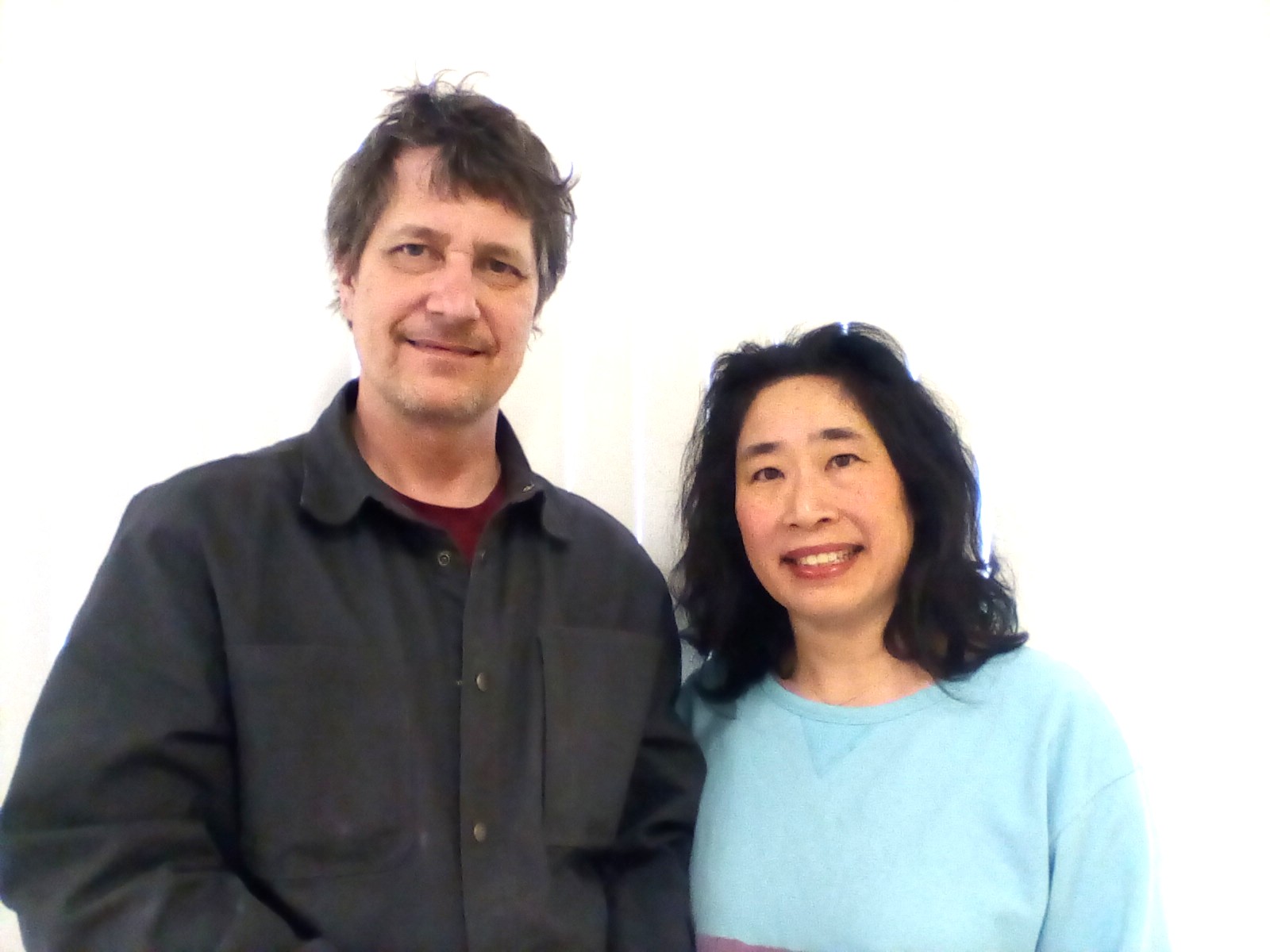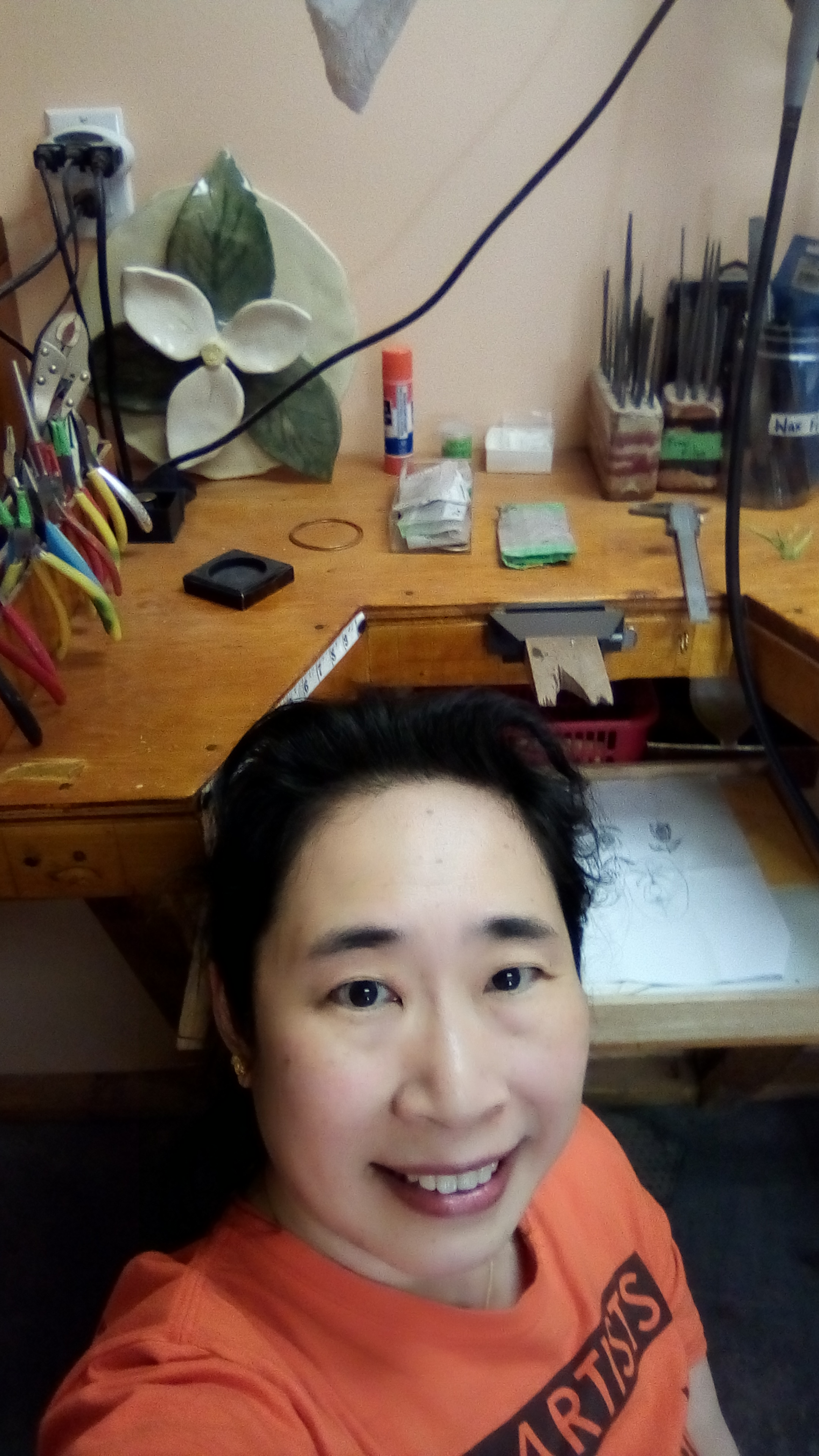 "People Come First" is Mina's motto in life. Mina has many years interacting with the public and finds true inspiration working with people from all walks of life to make personal jewellery pieces. Her passion is to bring concepts and ideas to life!
Her custom jewellery is either made from scratch or by re-using precious metals, gemstones, or sentimental jewellery to incorporate into a design. Imagination and creativity are brought to life through sketch and 3-dimensional models. Customizing therefore becomes more personal every step of the way.
Mina is a Goldsmith with a Jewellery diploma from George Brown College. She is also a Gemmologist with a second diploma from the Canadian Gemmological Association.
"Trust and People" are most important to Mina. She finds joy in bringing happiness to people's lives when she shares her art.
"We thought you'd appreciate and enjoy the following excerpt from our marriage ceremony – the following will be read as our ring exchange:
You've both chosen to wear rings as a reminder of these promises. People often say wedding bands are a perfect circle, with no beginning and no end. But these rings did have a beginning. The stones were formed a long time ago deep in the earth. Eventually, a series of lucky events caused them to rise to the surface, where someone dug them up. Metal was then liquefied in a furnace at a thousand degrees — molded, cooled, and painstakingly polished. Something beautiful was made from raw elements. Love is like that. It comes from humble beginnings, and through a combination of serendipity and effort, imperfect beings shape it into something extraordinary. It's the process of making something beautiful where there was once nothing at all. As you look at these rings over the years, I hope you remember that. You've created something invaluable, and just as I know you'll protect these rings, I'm confident you'll protect the commitments you've made to one other today.
Thank you so much, Mina, for creating a symbol for us to treasure and remind us of our love each day. It means a lot that you are so invested and passionate about creating our rings."
Mila and Aaron
"When I asked Mina to create my wedding band I knew without a doubt we would come up with something that is nothing short of an emotional extension of who I am and a representation of what is important to me.
I will be the first to say I really did not have a clue as to what I wanted or envisioned for my special band, but through our conversations, Mina's patience, guidance and suggestions, she provided me with sketches, notes, and a mock band before she created my original masterpiece. We came up with the perfect piece for what represented who I am. Her communication throughout our project was bar none as she is just as invested to your project as you are. Ultimately the decisions through out our journey were mine, but I always trusted Mina's professional opinions and suggestions. Creating jewellery pieces is not a`job`but a passion for Mina. You can feel her excitement, enthusiasm and commitment to you.
Mina listens, thinks and then creates pieces that when you wear them you know within your heart she understands her client`s vision and reproduces those visions into an art form like none other."
Justine
"Just wanted to thank you very much for your effort, thought and love you put into your work.  You made the Moonstone whole. Kindest regards and many thanks."
Paul
"I would like to take this opportunity to thank you for your endless patience and kindness to me on my visits. I have enjoyed talking to you so much. I am thoroughly enjoying the Tanzanite ring, and now my other rings have been brought back to life and I may enjoy them again. Best regards."
Barb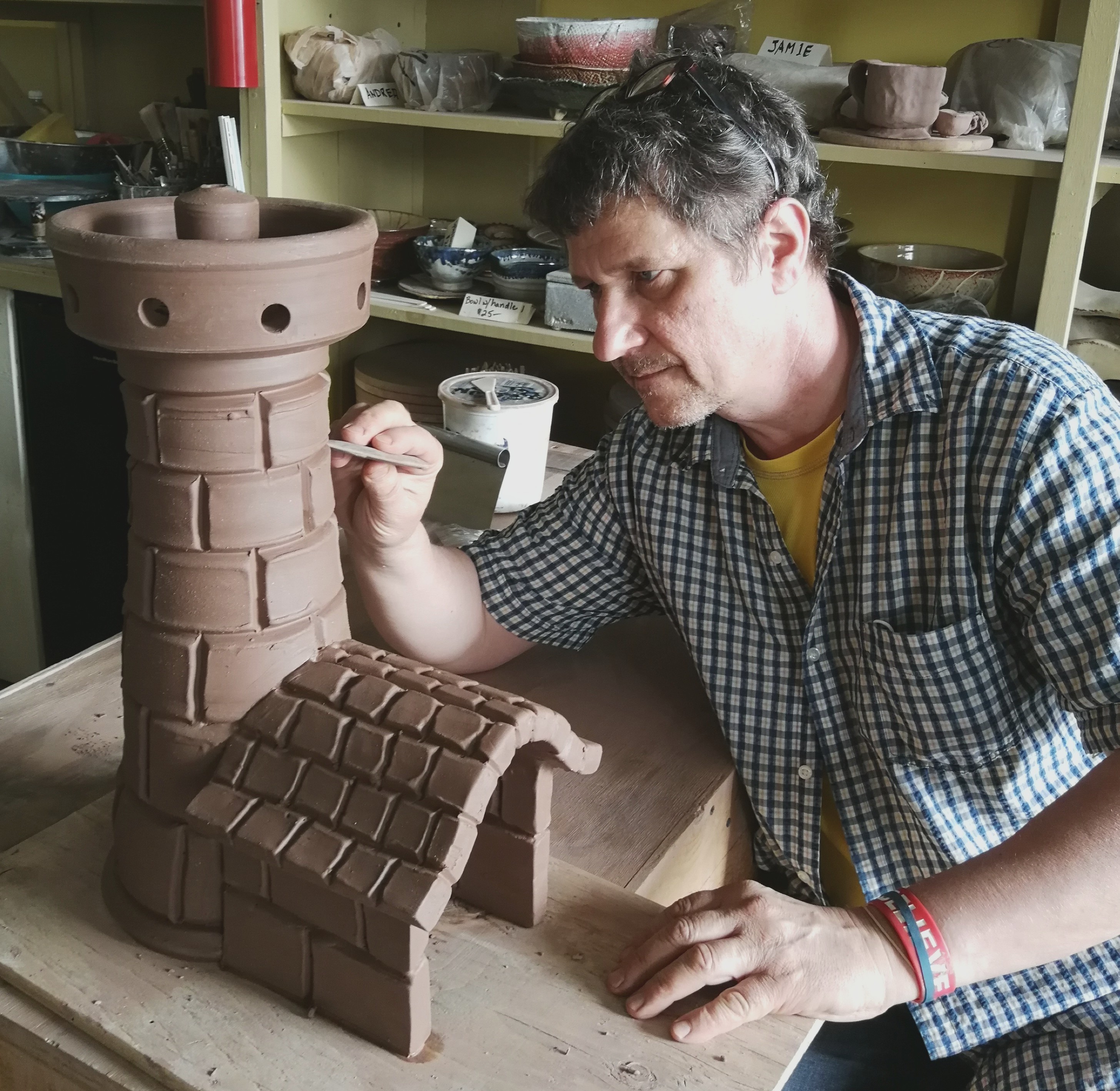 William started throwing on the wheel at 12.  He practiced  everyday and read the books Hamada and Leach wrote,  At 19 he went to George Brown Collage for 2 years to study ceramics (diploma)
Over the next 35 years he practiced and taught the art of pottery and sculpture in studios around Ontario. His pottery and sculpture has been displayed in the Gardiner Museum, and sold in various arts and craft shows.
 He also worked as a taxi driver, a drywall taper, a bus and subway operator.  Since January 2019 William has owned and operated, with his wife Mina MW Artists, a place of refuge for artists who want to explore and improve their skills.
"Thanks for your inspiring and thoughtful slideshows and all the encouragement to keep going!"
Heather
"You are an excellent teacher and fortunate to be in your class."
Arshia
"Thank you for teaching, encouragement, interesting videos, and for being a friend."
Wobine
"Thank you for sharing your talents with us. My first time sculpting with clay and I really enjoyed it."
Suzie
"It's been such a pleasure learning and growing with you each week."
Monica
"You have been an inspiration in our pottery and appreciate all the work put in for our class."
Corrie
"Thank you for sharing your talents with us. My first time sculpting with clay and I really enjoyed it."
Sonja
"In class, you showed various approaches to creating sculptures, and your samples were inspiring.  The slide shows widened my understanding of the history and techniques working with clay. I also enjoyed learning about various artist sculptors."
Renate
"William blows my mind, awesome studio."
Anonymous